Rhythm 6
Regular price
$266.00 USD
Regular price
Sale price
$266.00 USD
Unit price
per
Sale
Sold
Introducing my latest collection of artwork, inspired by the breathtaking Pacific Northwest coastal landscape and The Wild Pacific Trail.
Capturing the essence of this rugged and raw beauty, each piece in this collection is a visual tribute to the captivating energy of the coastline.
11" x 14" 
Acrylic on Raw Cotton Canvas
Solid Oak Floater Frame
$350  / each
$600  / pair
$1700 / collection of six
Share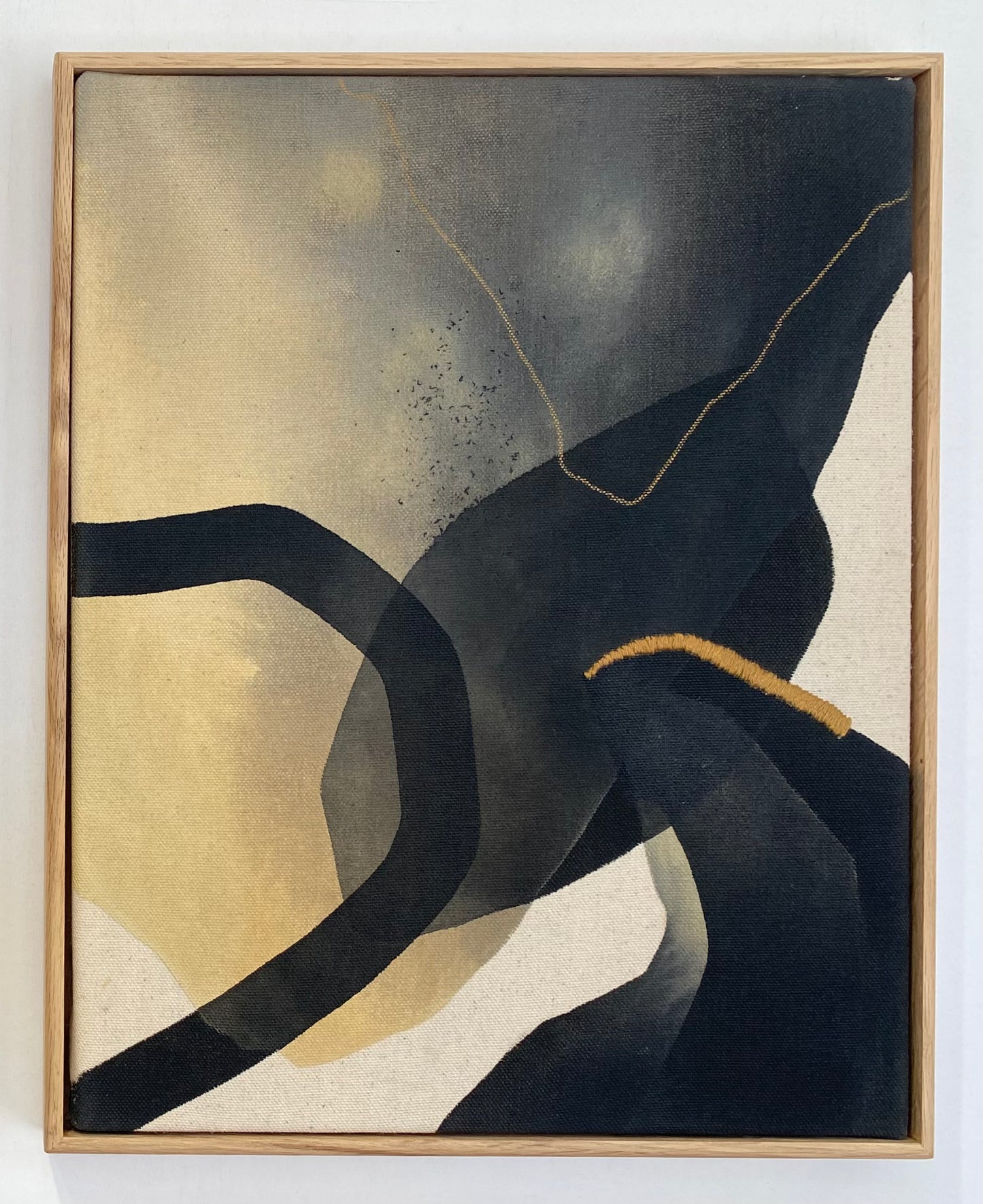 Process
Water and light are the source of this work. Instead of painting the paper with coloured pigments I use a camera-less photography known as Cyanotype. I coat the paper, focusing on the weights and layouts of the brush strokes, wait for the paper to dry in a darkroom and then take it outside for exposure to the sun. During the exposure process I use the sun and water to paint with, carefully holding the paper and sun allowing the water to flow across the piece and capture an image that reflects these elements. Once exposed I then manipulate the images with perforations to bring depth and a greater sense of texture to the piece. The experience is contemplative and soothing, and the result is to create a piece that invokes these similar feelings in the viewer.